I've been in love with tulip trees for YEARS. This is going to sound cheesy, but literally...they take my breath away. Just ask my poor husband who has to look at every blooming tree I see and point out like a 5-year-old who's just seen Mickey Mouse for the first time. I'm telling you...I absolutely love these trees!
While living in Michigan for 8 years, I knew right where all the good tulip trees would bloom every spring and I have tons of photos of them. But since I just moved back to Ohio last June, I had yet to search and discover the places they bloomed near my new place of residence. Until today.
I was walking down my driveway to get the mail today when I looked up and across the street like I always do. Across from our house is my great-grandparent's old property which includes a massive cornfield, a barn, and a farmhouse that my grandmother was actually born in. Today, when I looked at the house, I stopped in my tracks and started squinting to make sure I was seeing what I thought I was seeing. To my surprise and delight, it was the biggest, tallest, fullest tulip tree I've ever laid my eyes on...right across the street from my house! As soon as I got the mail, I hurried back in the house, grabbed my camera, and rushed over to capture this beauty. It made my day!
See it? I was even zooming in when I took this photo, so imagine how hard it was for me to spot it with the poor vision I've got!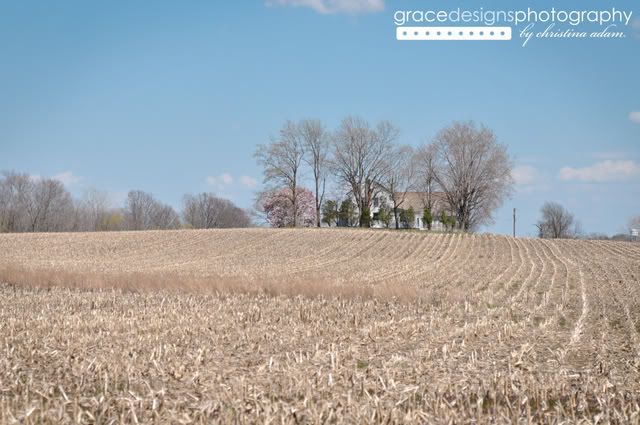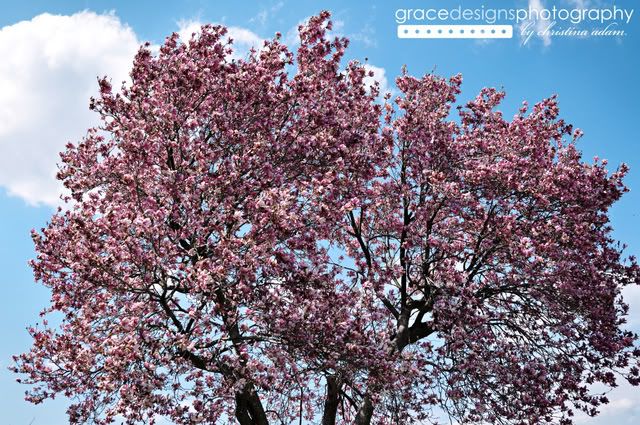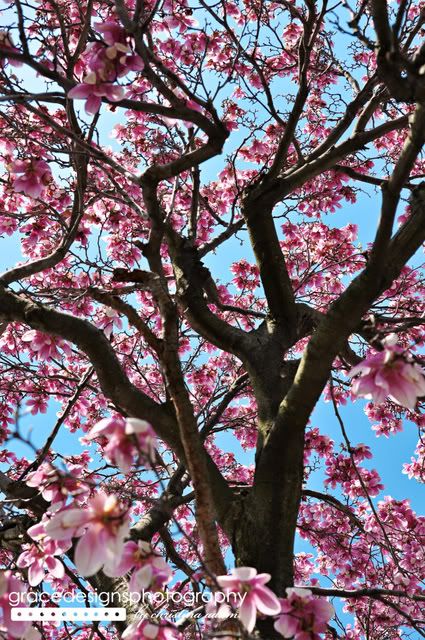 A little vintage finish...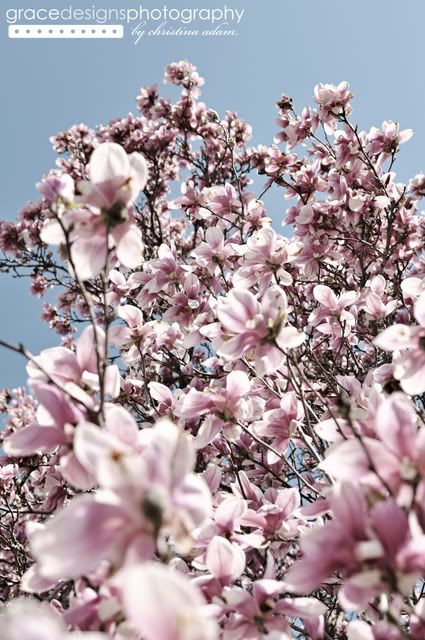 I know these petals are going to curl up and die in a day or two, but I had to take some back to my house to put on the windowsill above my kitchen sink. Nothing says "Spring" like fresh flowers!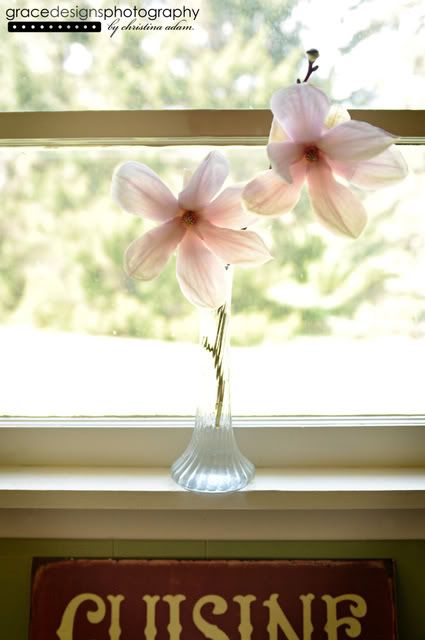 "God saw all that He had made, and it was very good." -Genesis 1:31